Bedford Public Library
Welcome to the Bedford Public Library. The library is your one stop source for all of your informational needs. We have a large selection of books, dvds, magazines, newspapers, and electronic resources available to be checked out by our library card holders. Here you will also find electronic resources, news, announcements, and a calendar of upcoming library events. Thank you for visiting our website. We hope you will find it helpful and enjoyable!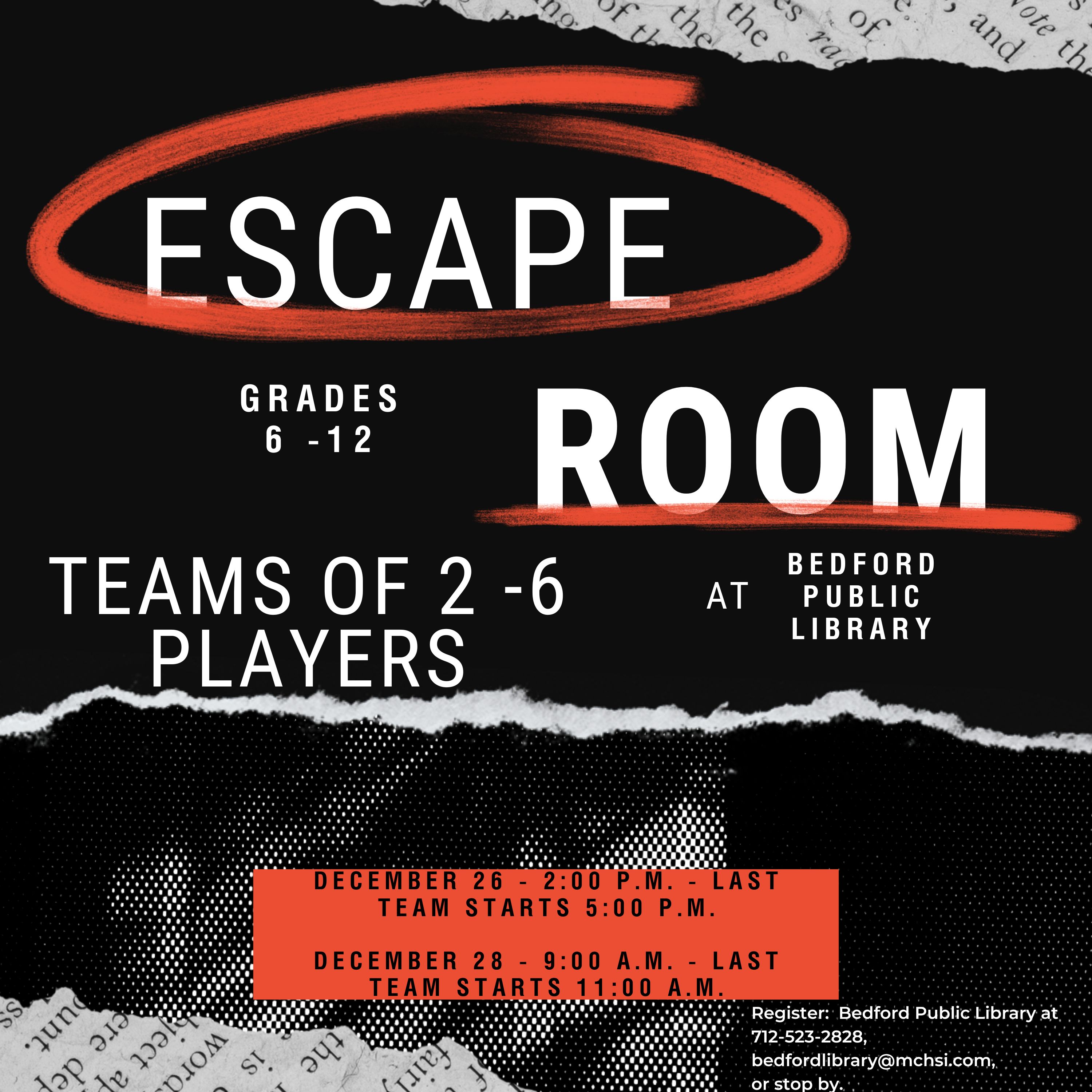 Solve the puzzle in 45 minutes and save the day. Reserve your team's spot today!