Programs and services especially for children.
LEGO Club: Ages kindergarten and up. No card, membership, or Legos needed, just bring your imagination!
Movie Day: The library holds children's movie days throughout the year. Please bring your comfortable lawn chair or blanket, your own drink (NO ALCOHOL), and snack. Let's enjoy the movie!

Summer Reading Program: Each summer the Library sponsors a reading program for kids pre-K thru 3rd grade.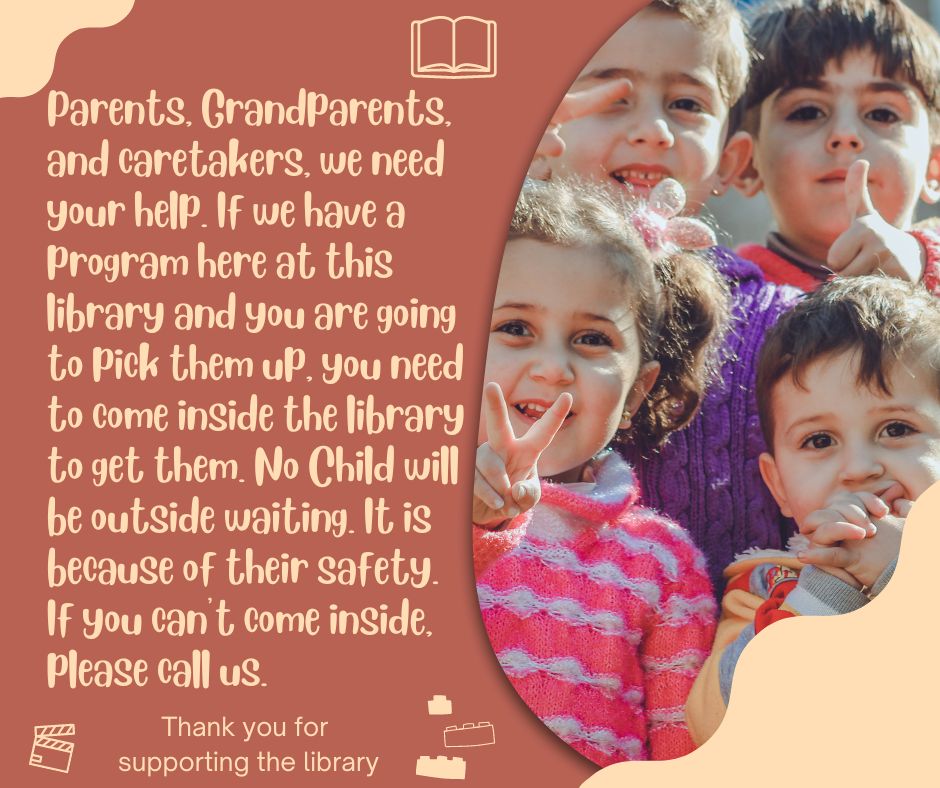 LEGO Club: It's the 1st Saturday of every month from 10:00 a.m to 11:00 a.m. Ages kindergarten and up.

Story Hour: It's the 1st Thursday of every month from 10:00 a.m. to 10:30 a.m. For children birth - 4 years old.

Movie Day: The library holds children movie days throughout the year.

Summer Reading Program: Each summer the Library sponsors a reading program for kids pre-K thru 3rd grade. Theme for Summer 2017 is Build a Better World